So….. we bought a vintage 1972 streamline trailer (countess) 27ft. Yes I know I am not blind, it does look super creepy.
The amount of change that I already see in it is unbelievable. I always say that one mans junk is another mans treasure. I am so excited for this project to be completed. It's like remodeling a small older house.
After checking out hundreds of inspirational pictures on Instagram and Pinterest we had an idea of what we wanted to do in our space.
Disclaimer: We are not professionals. This is our first time remodeling a trailer and we are sharing budget friendly ways to make it look good. This is only ideas that worked well for us.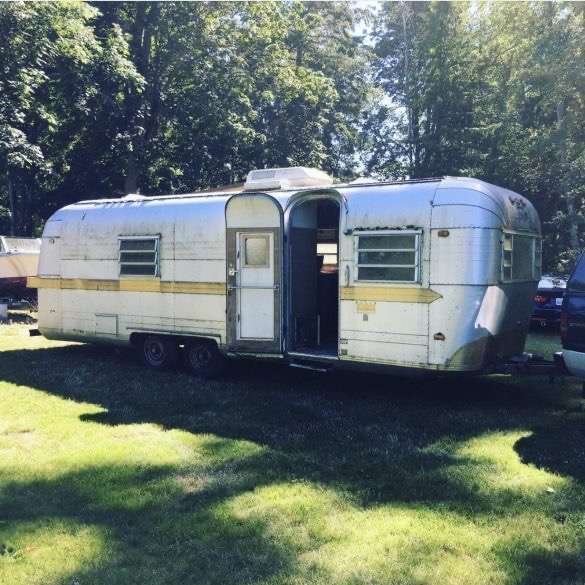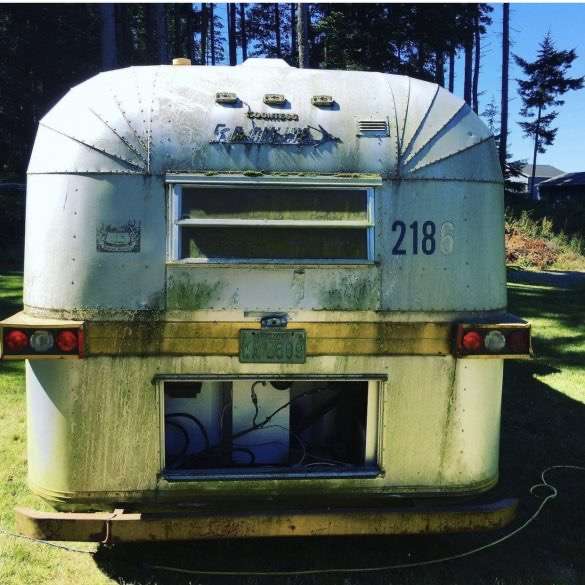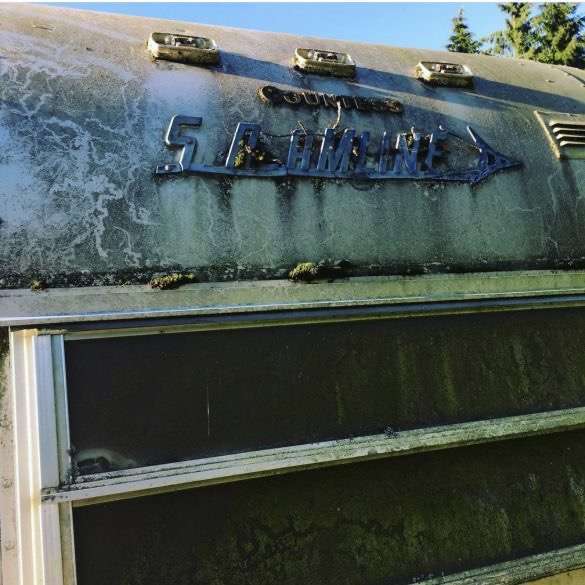 First step we did was demolish. We left it bare naked. We took all the walls off. All the cabinets. We took all the plumbing out. Ripped off the floors. All the electrical wires, old insulations. Everything was out.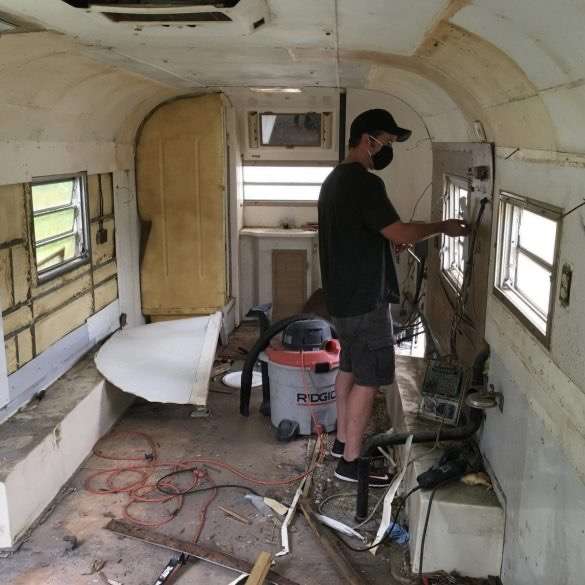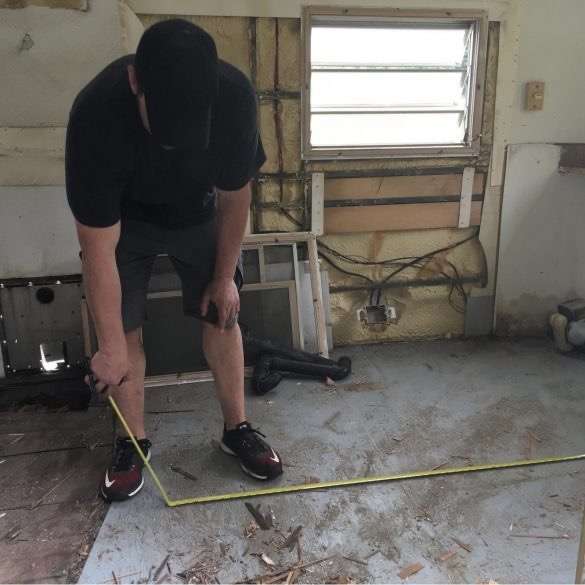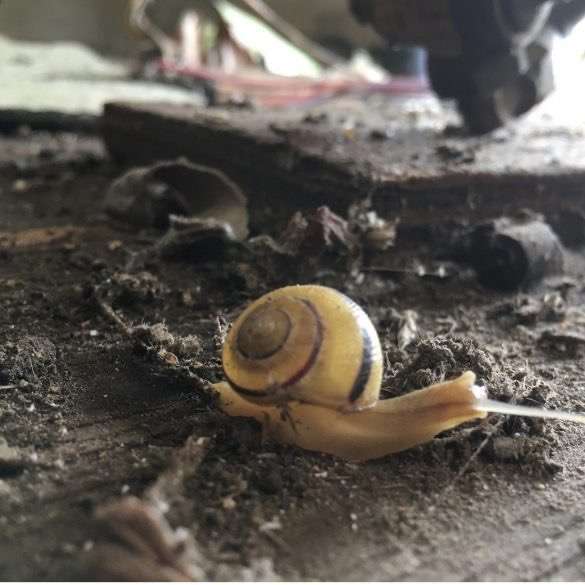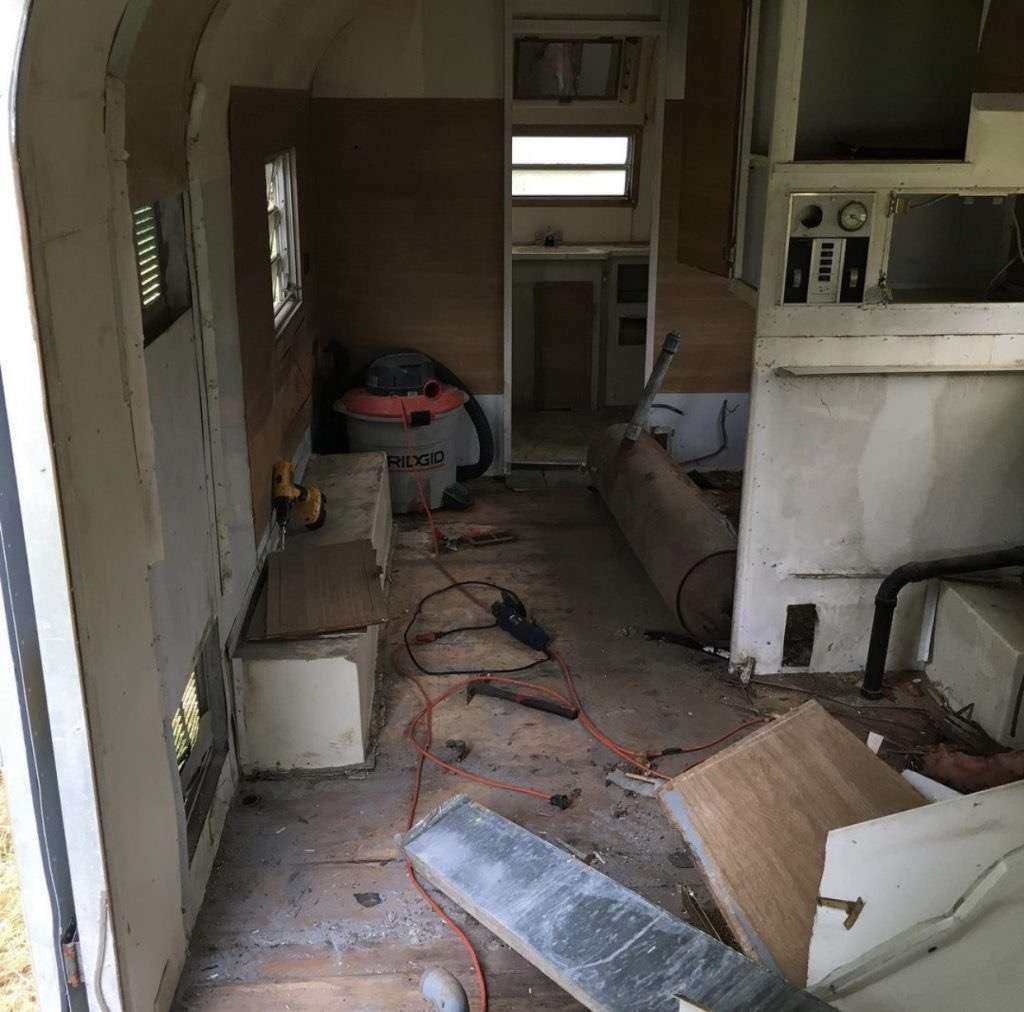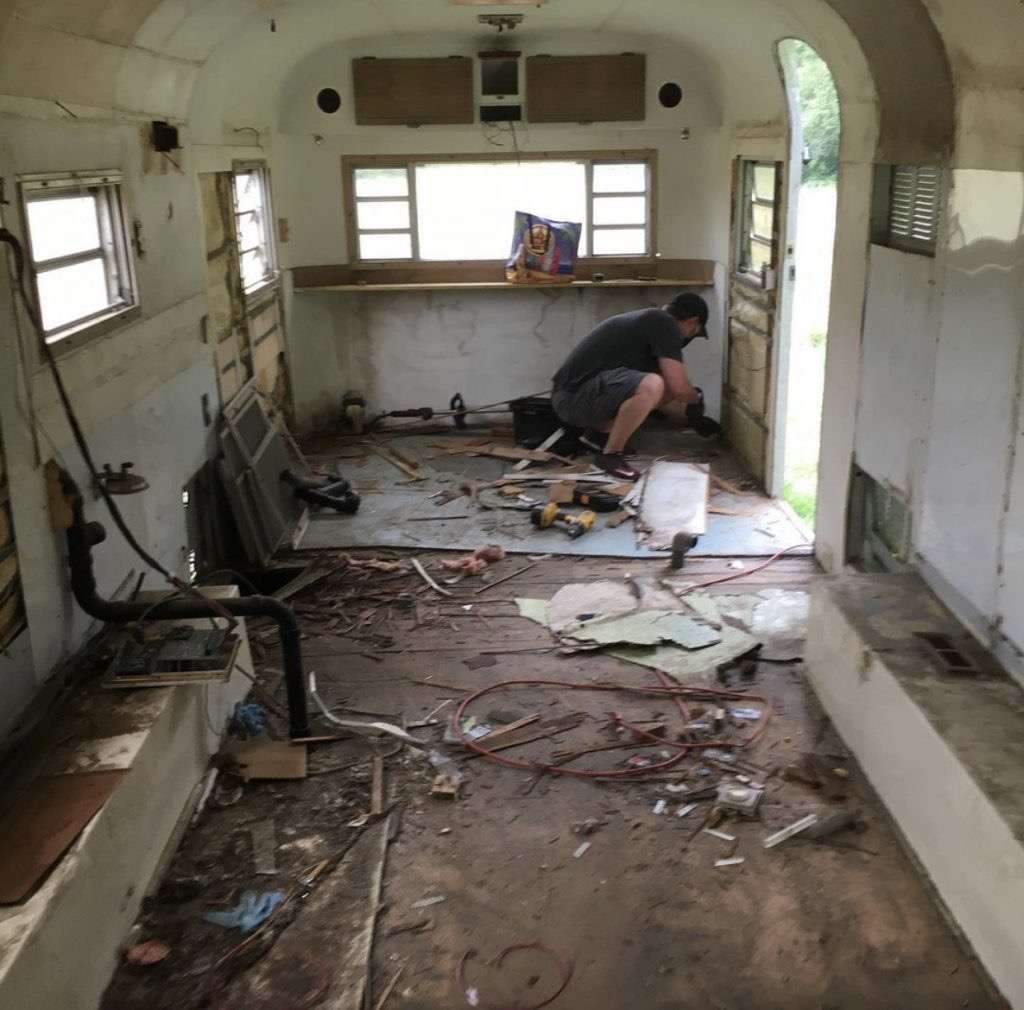 Like this! Just the shell and frame. Already it looks so much brighter and cleaner.
We repaired the metal frame in some areas.
Then we went around and patched every hole we can see with new aluminum and sealed with a sealant.
Every hole on the roof, belly and sides. We also resealed every seam on the outside of the trailer.
We checked for leaks a few days after that when it rained. Which it rains every week in Washington! We did find one area that was leaking water inside the trailer which we fixed right away. It was a super tiny hole that was barely visible. We would have missed it if it wasn't for the rainwater.
After trying multiple caulks, we really liked the Titebond Ultimate MP WeatherMaster Sealant.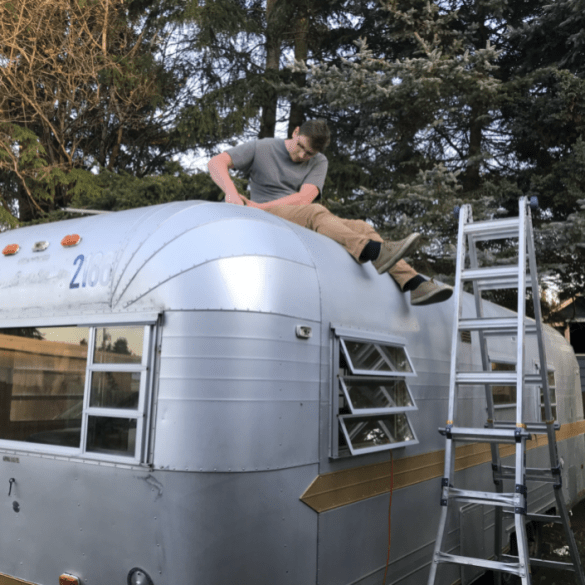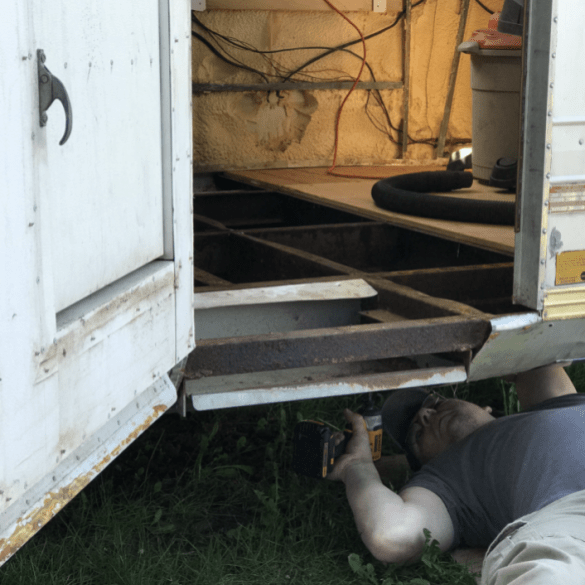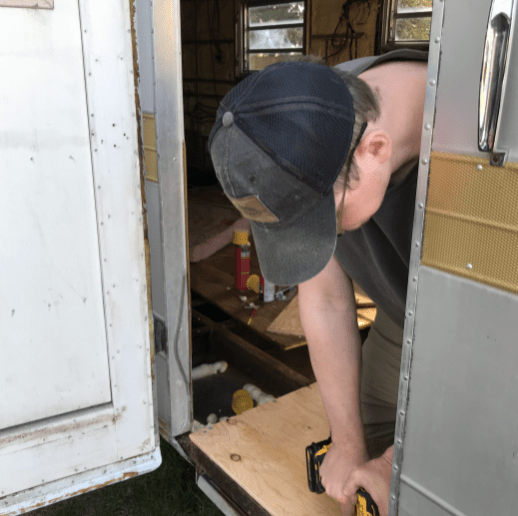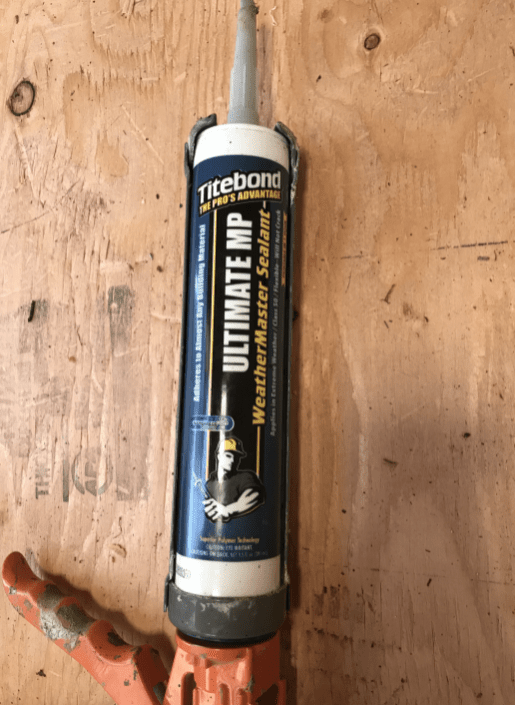 Once we were 100% sure that everything was sealed and we have no water leaks, we proceeded to close the floors using insulation, foam and plywood.
Now we can at least start walking on it 🙂
Once the plumbing was under the plywood, we checked for any leaks using a hose and pouring water into the pipes. We were able to pick up the plywood and check if any water was not properly running through the pipes. We fixed anything that was missed.
Simultaneously working on the floor, plumbing, and placements of the utilities and grey water tank.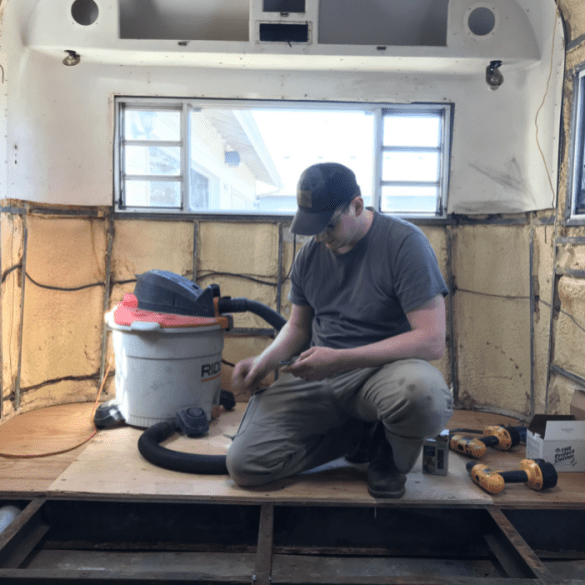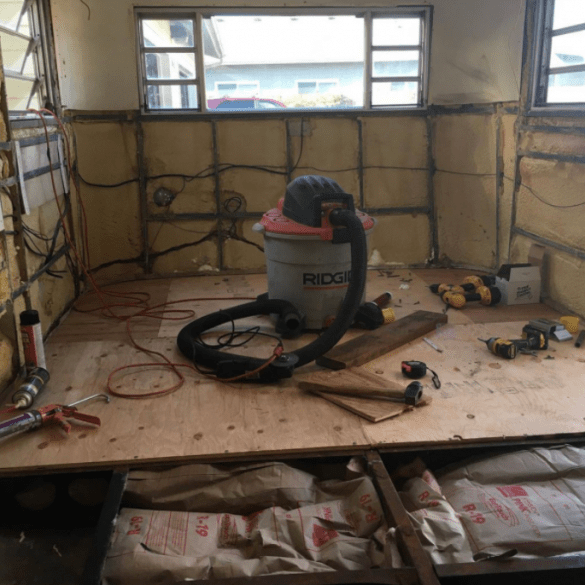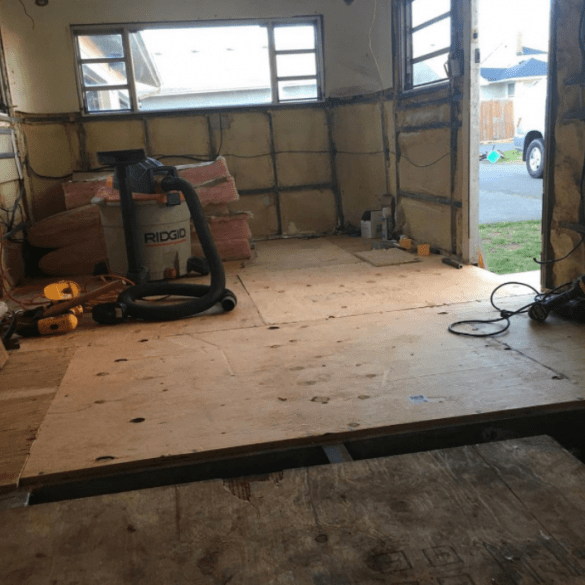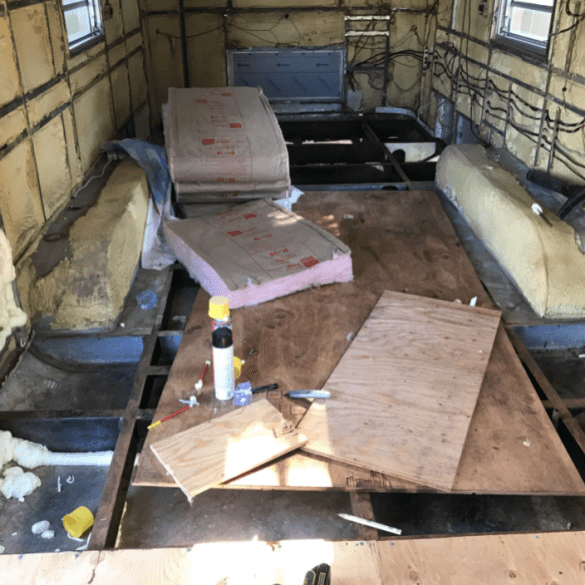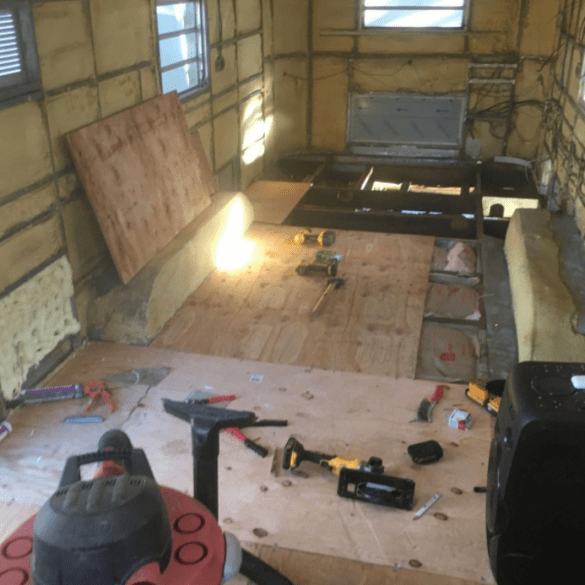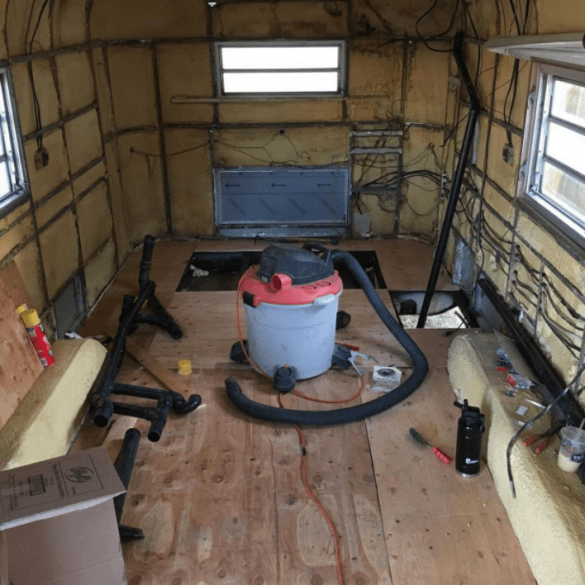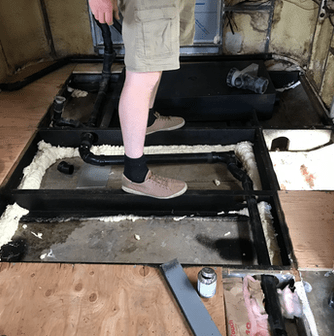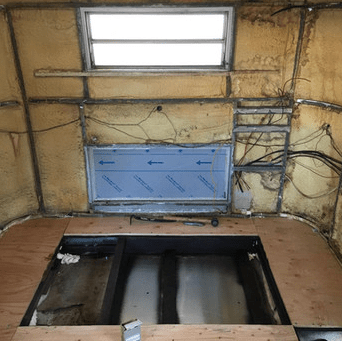 Some days we had to go to Home Depot multiple times a day especially for the plumbing supplies.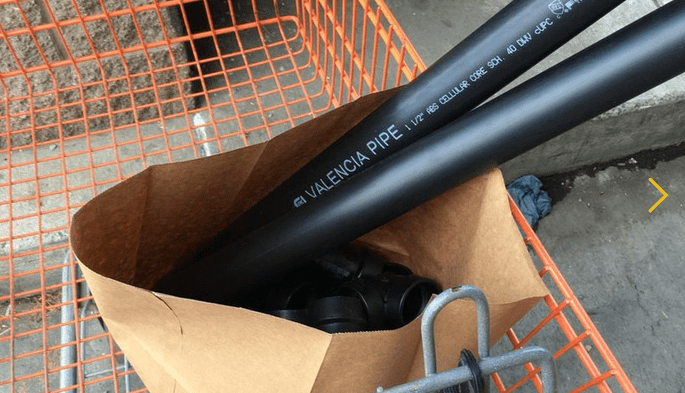 Finally we were able to install the grey water tank and screw the plywood down permanently.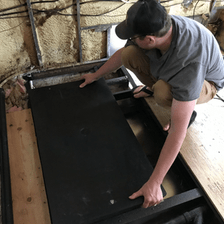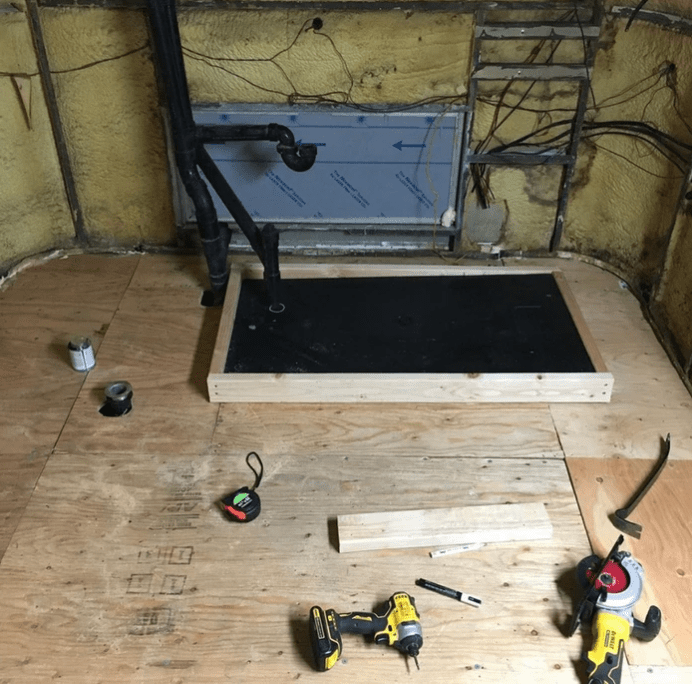 And we were so excited when packages came with stuff for the trailer. Our faucets, our sinks.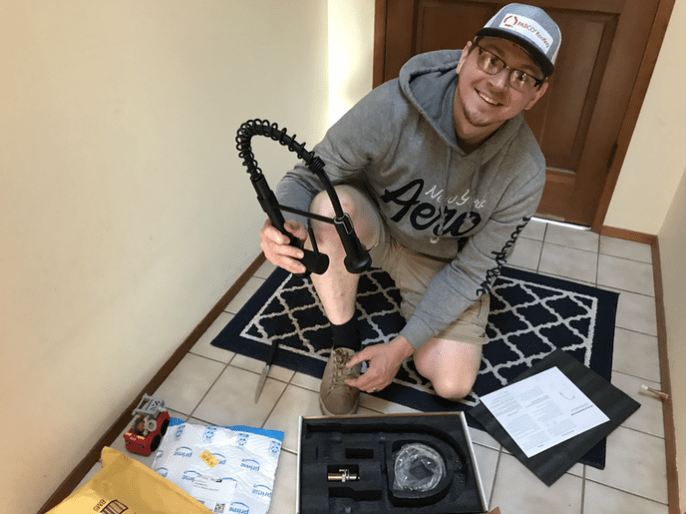 We sanded the rusted looking coupler and painted with black zero rust paint (see picture below).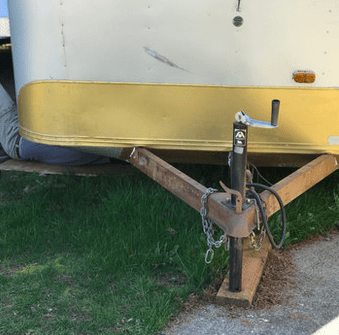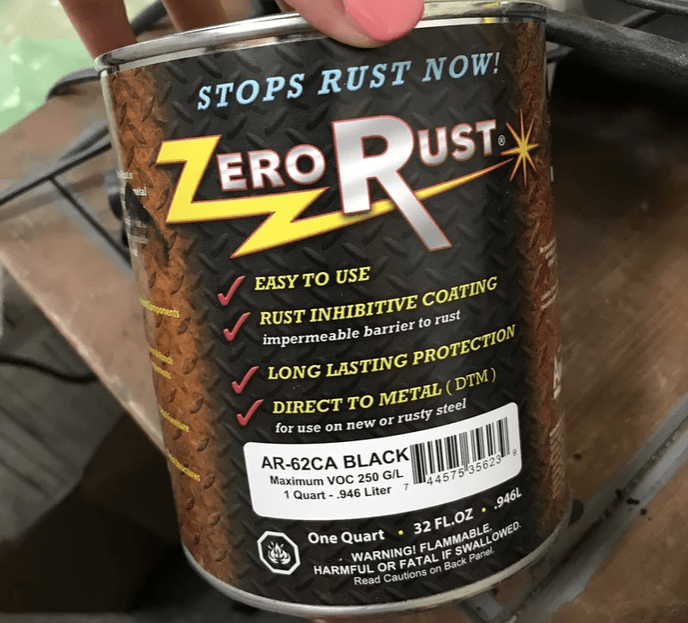 Follow us on IG to see our streamline journey.