Our Vintage Trailer Renovation is almost complete. There are a few details that still need attention, but it is livable as is.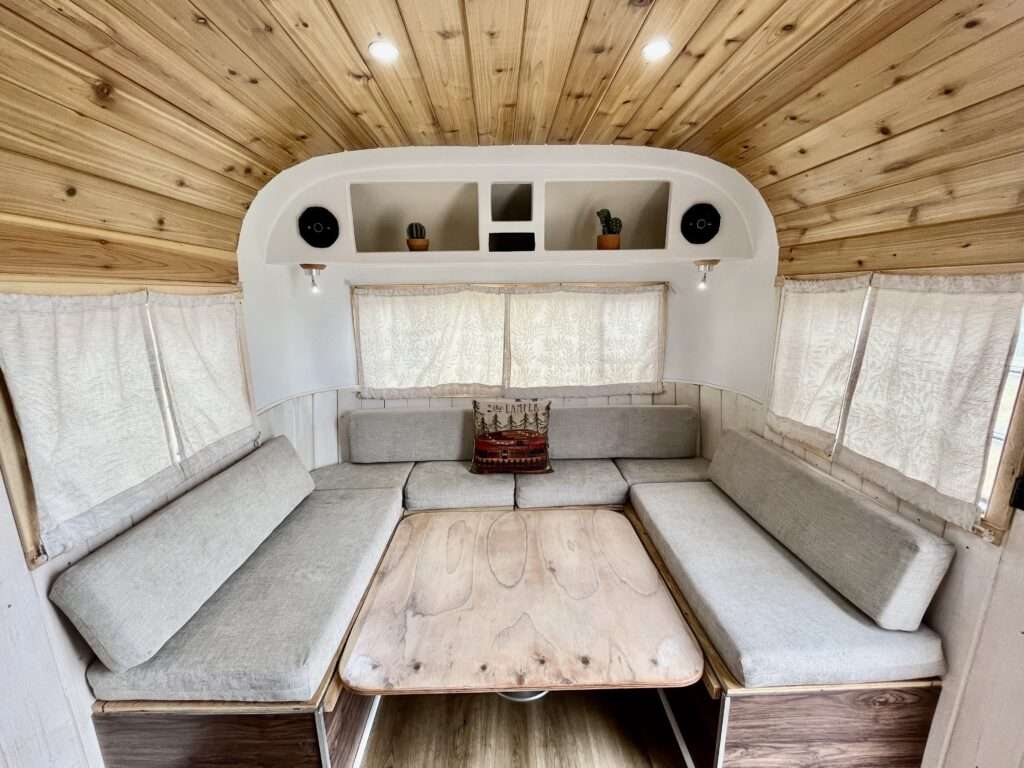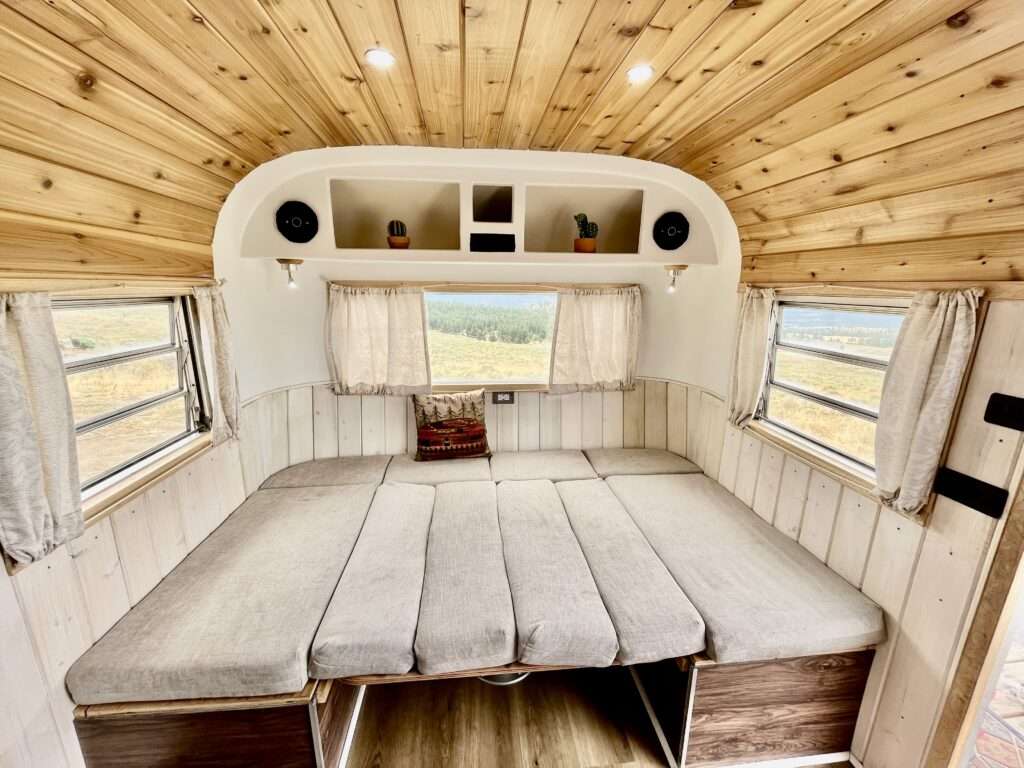 This is our dinette table with very comfortable cushions. We hung curtains on a rope and gold hooks.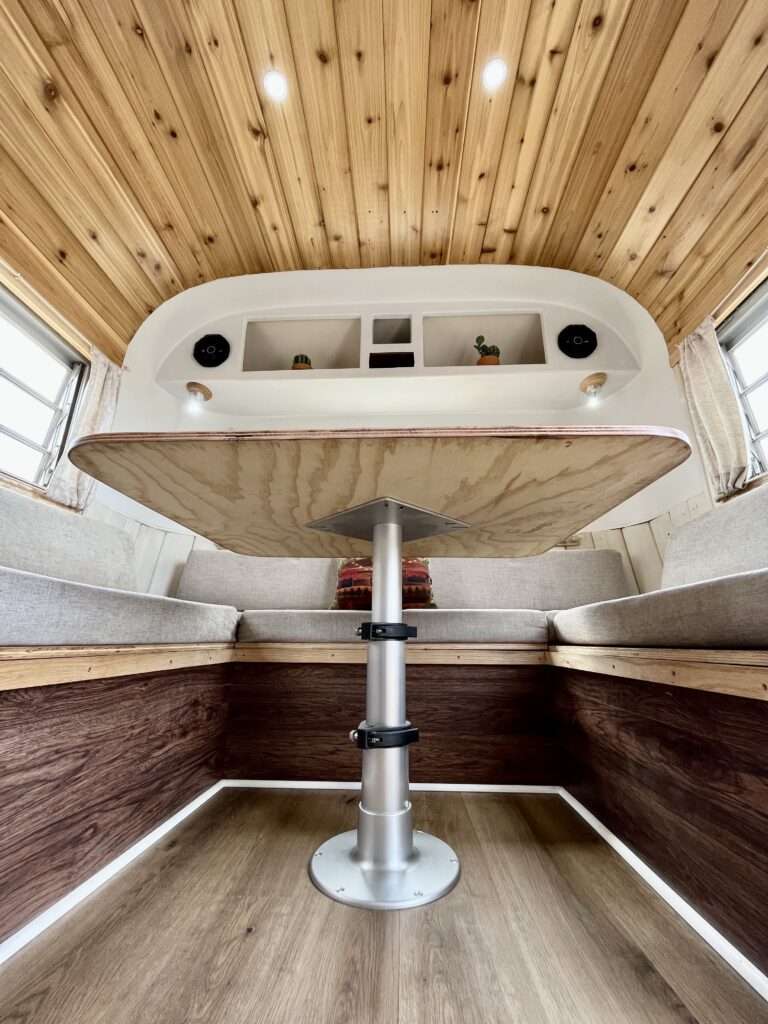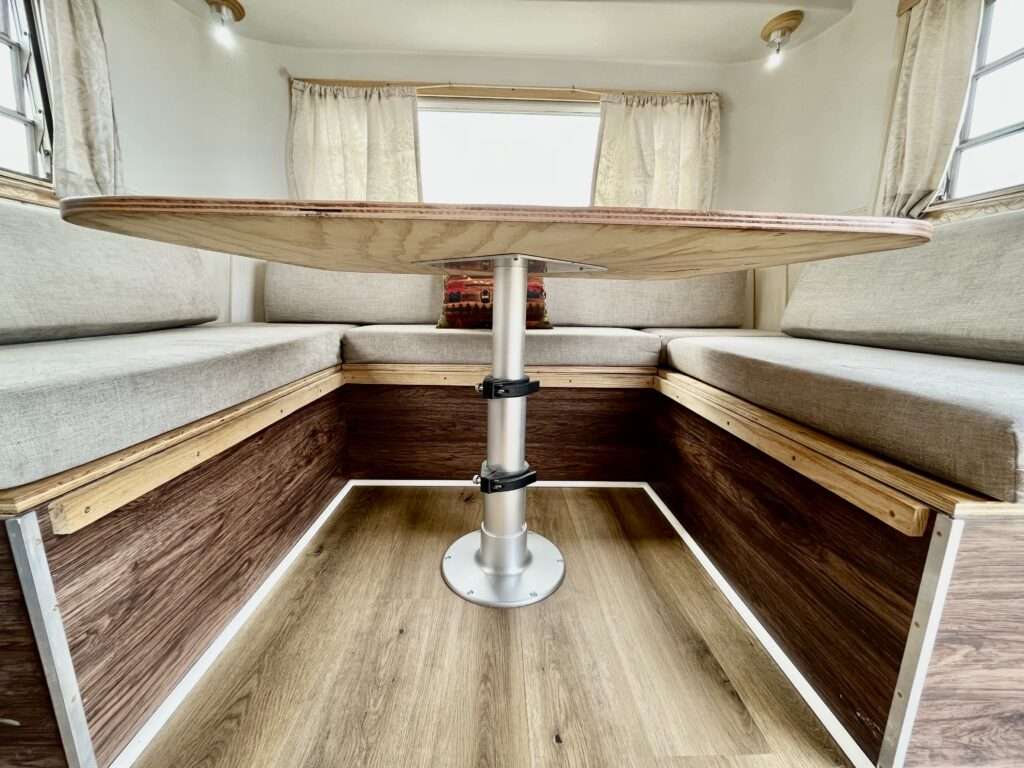 The table gets lowered. We invested in this air powered 3 stage table pedestal for our dinette table. It's totally worth the money! Highly recommend it.
All of the cushions turn into a HUGE and oh so COMFORTABLE bed.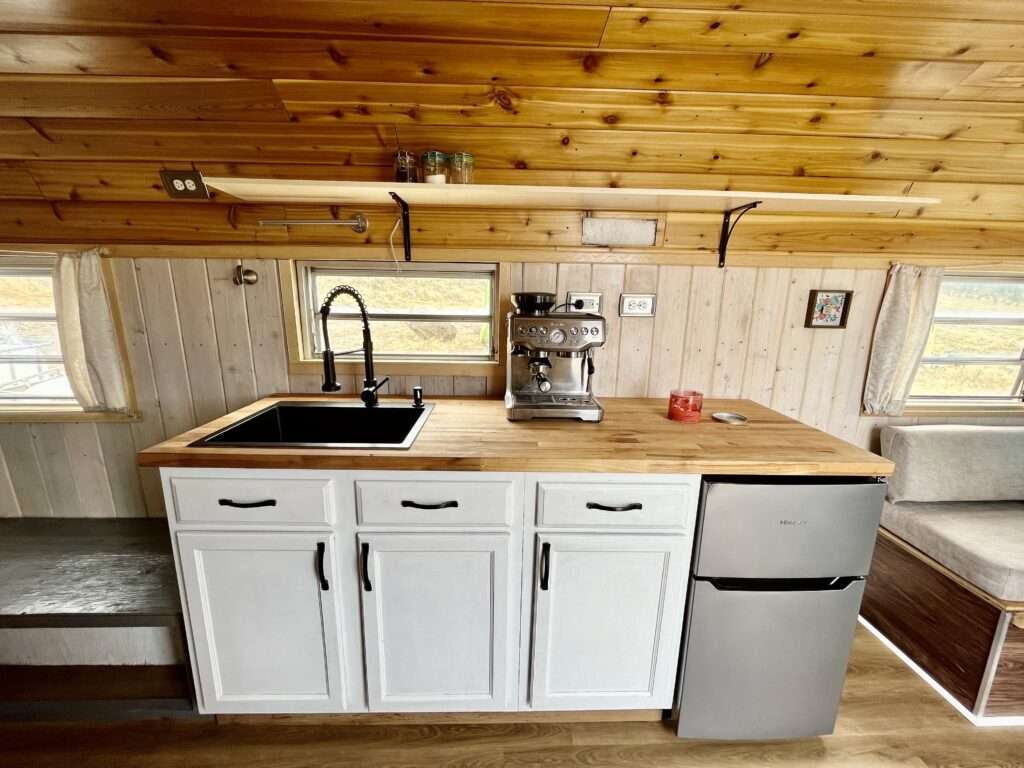 An open shelve above the kitchen. Paper towel holder hung. A towel hook on the left. The sink is fully functional. Fridge is in place and working. As a normal trailer, it needs to be hooked up to water and power for the sink and fridge to work.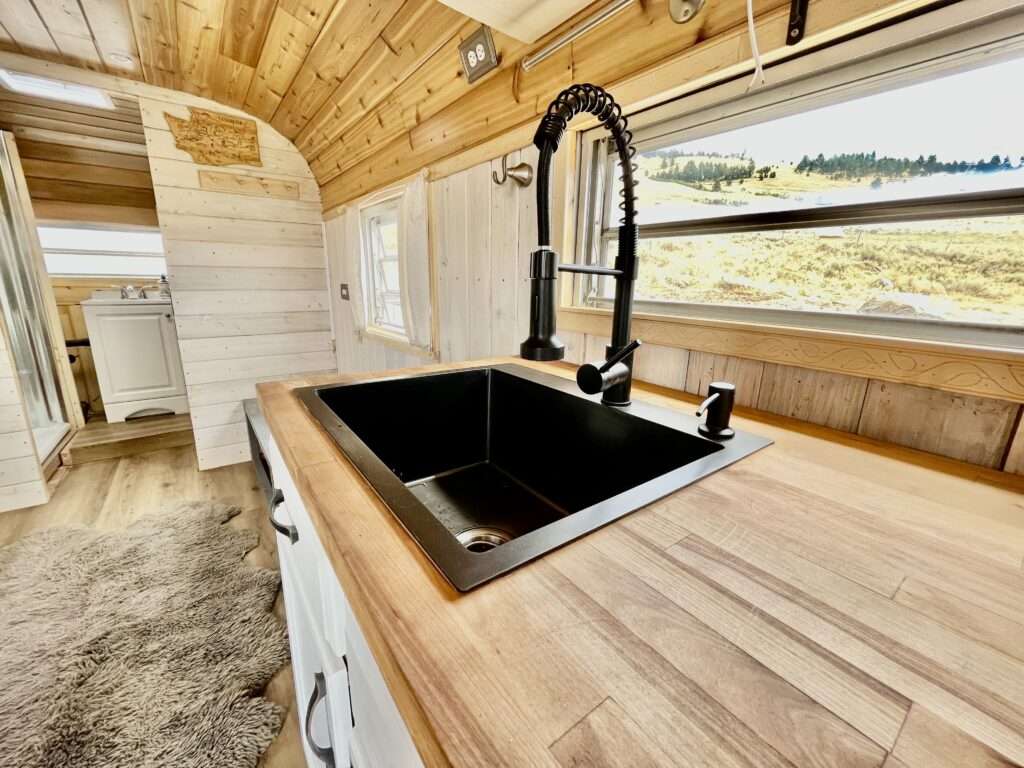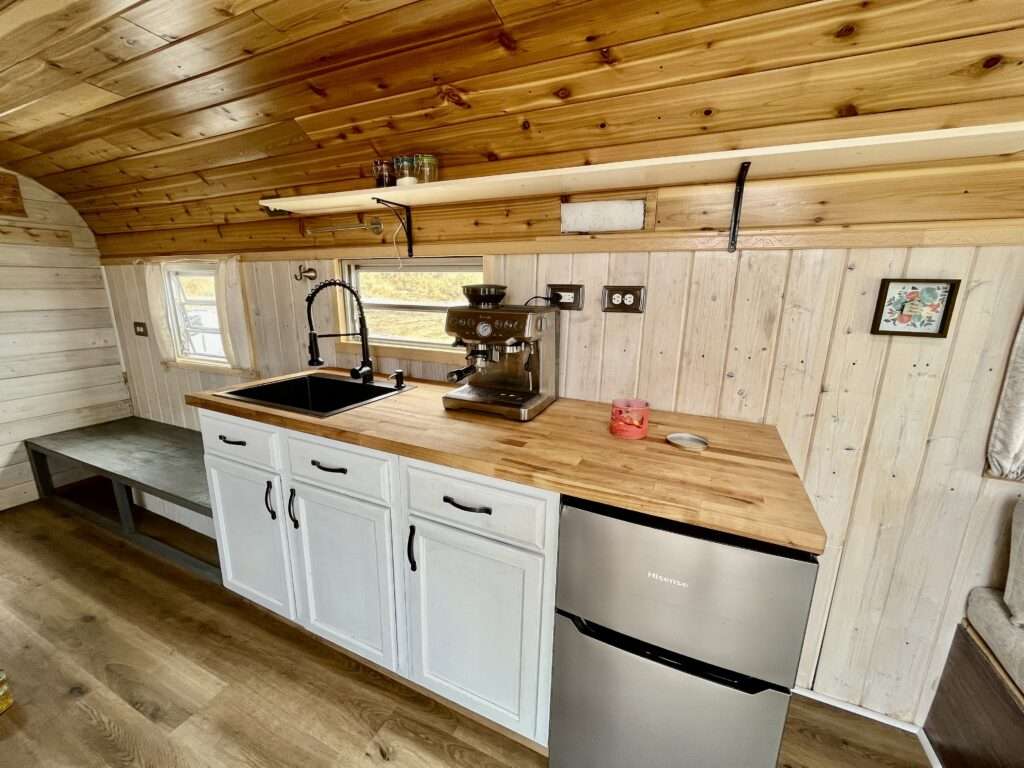 Next to the kitchen is a 6 ft long bed. The foam still needs to be ordered. A top bunk bed is an option for this area.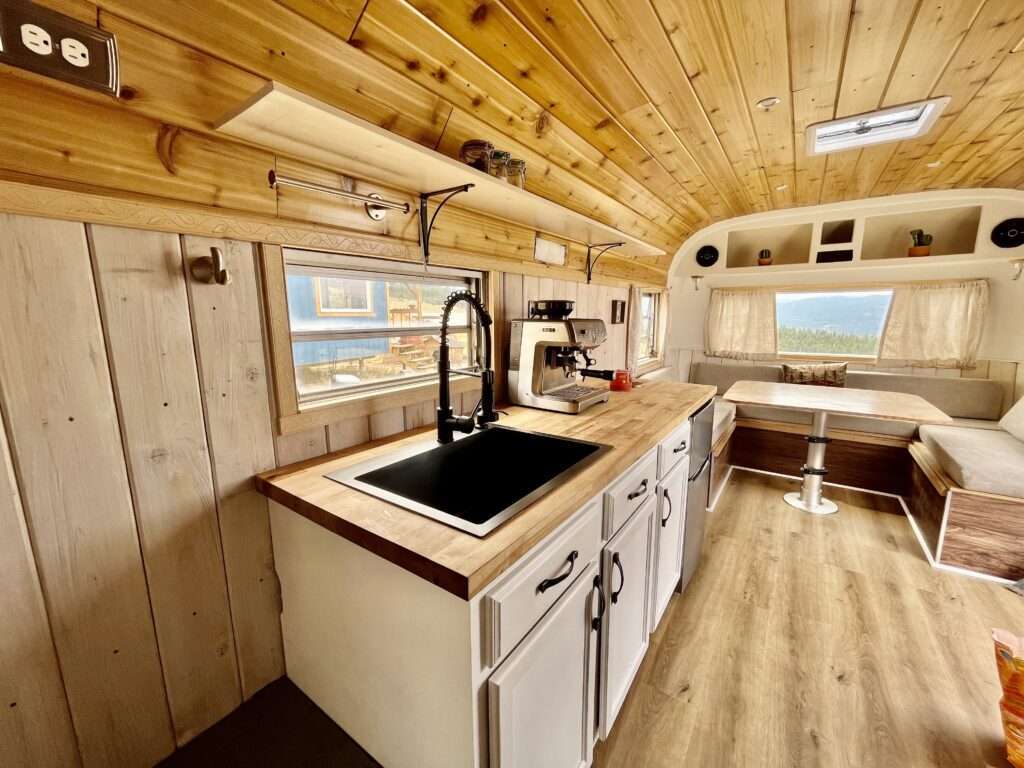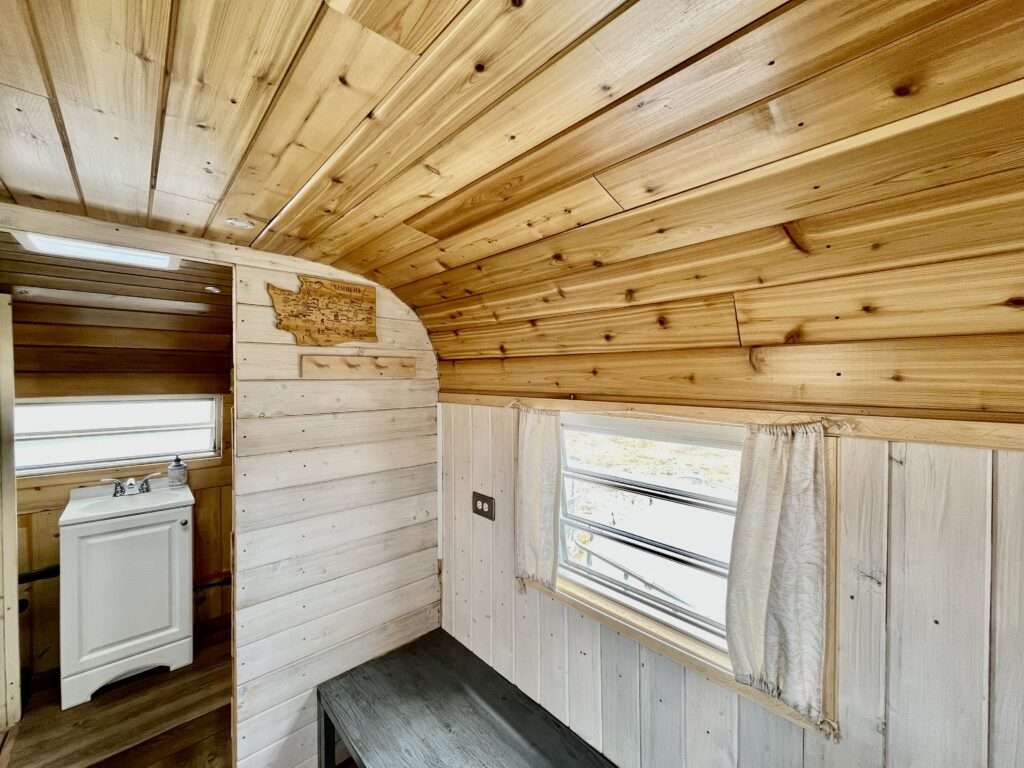 A fold out couch/bed is on the other side. Ikea slim dresser on the right side. A shelve hung above the couch area.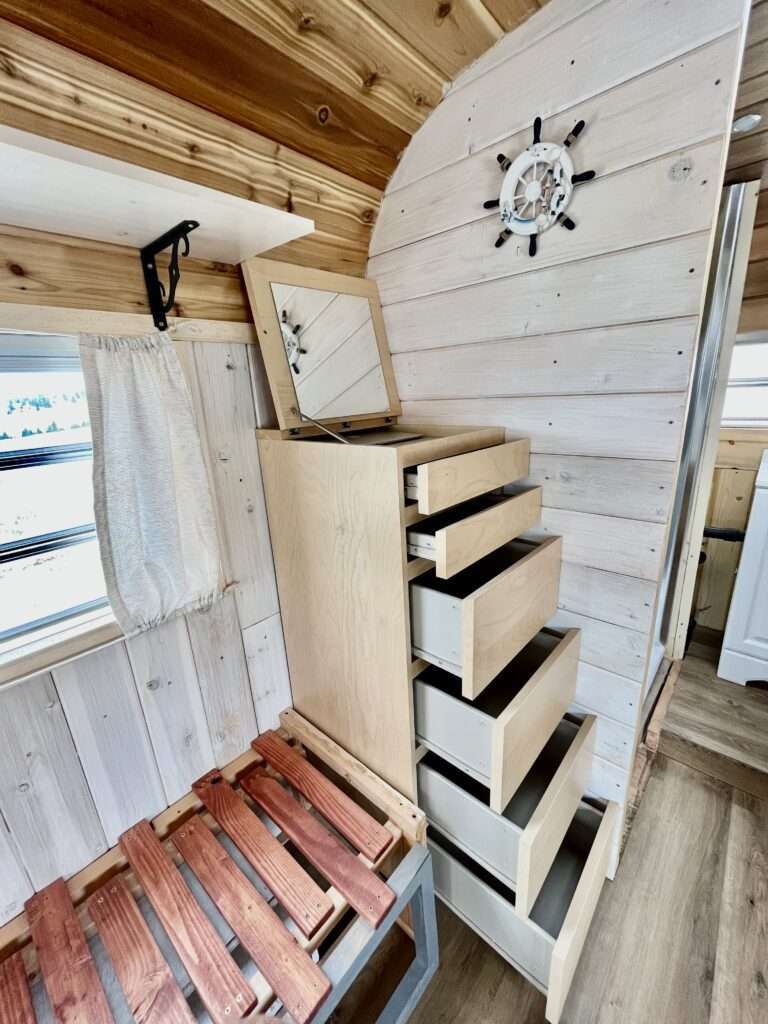 The cushions for the bed/couch still need to be done.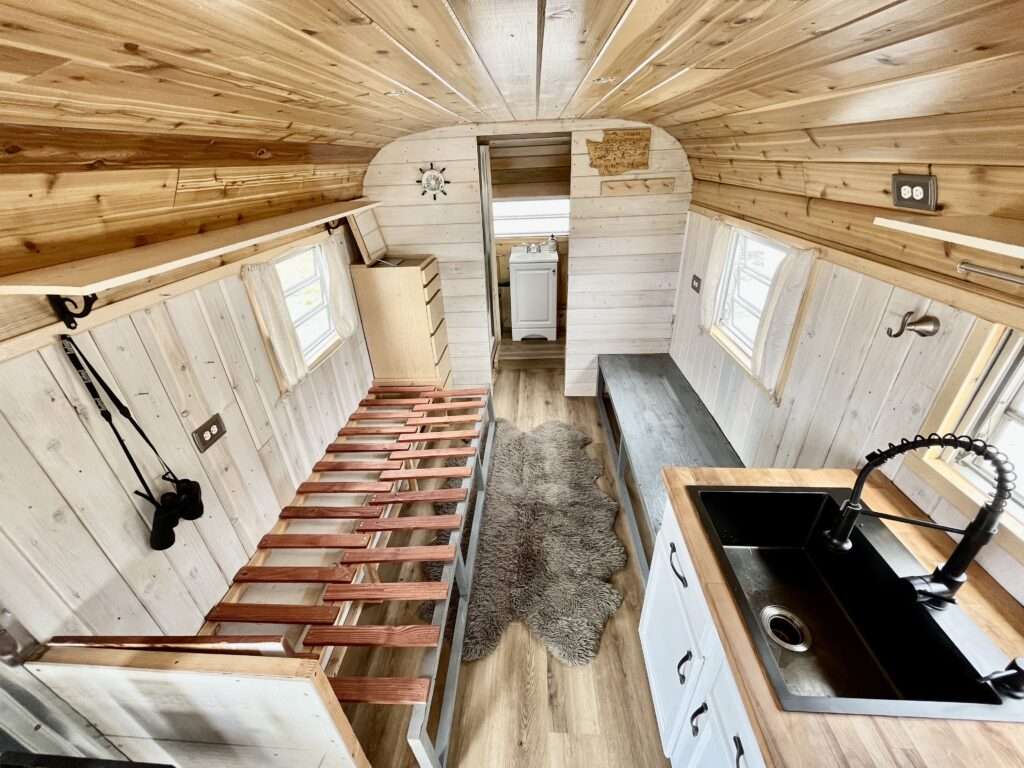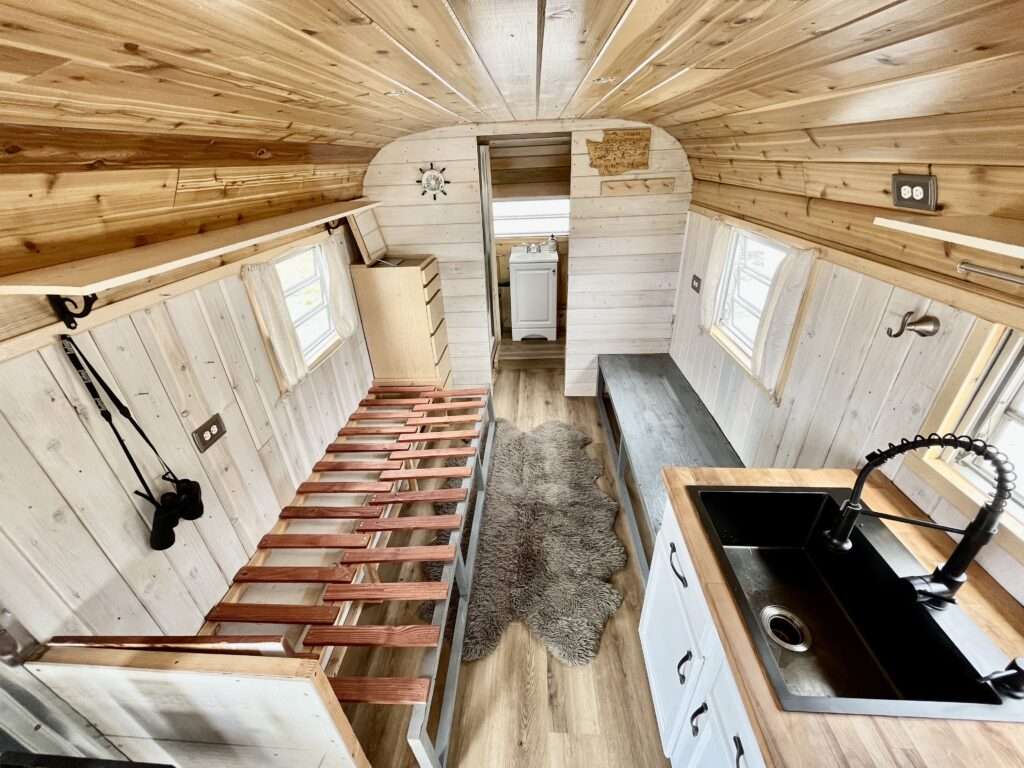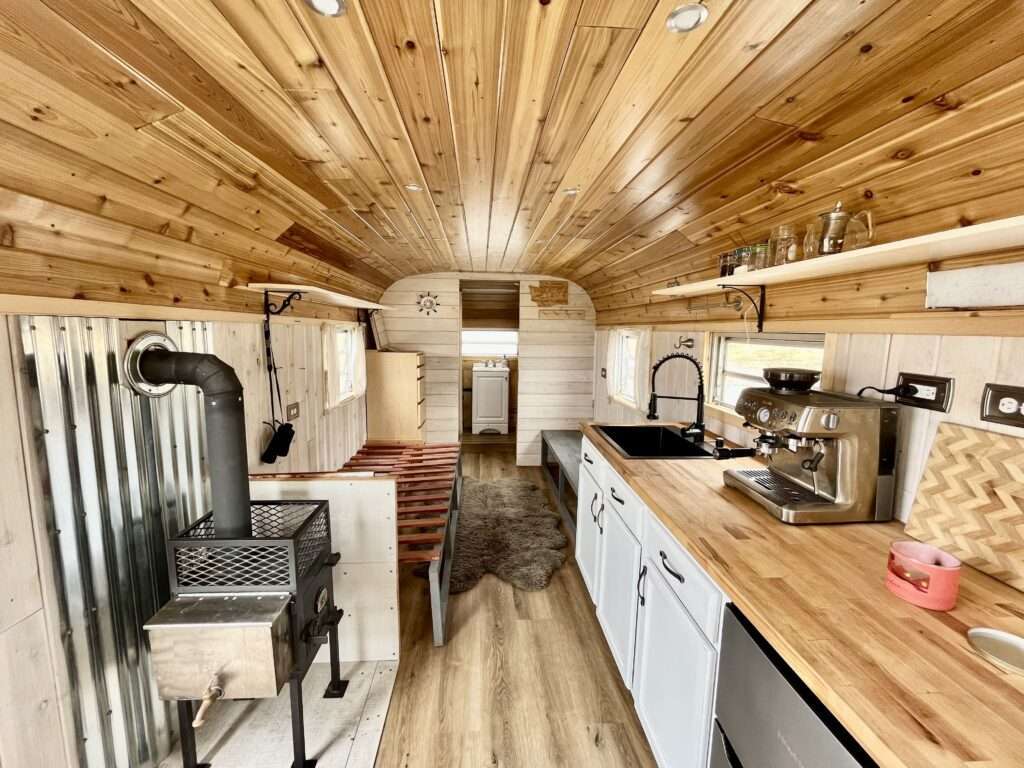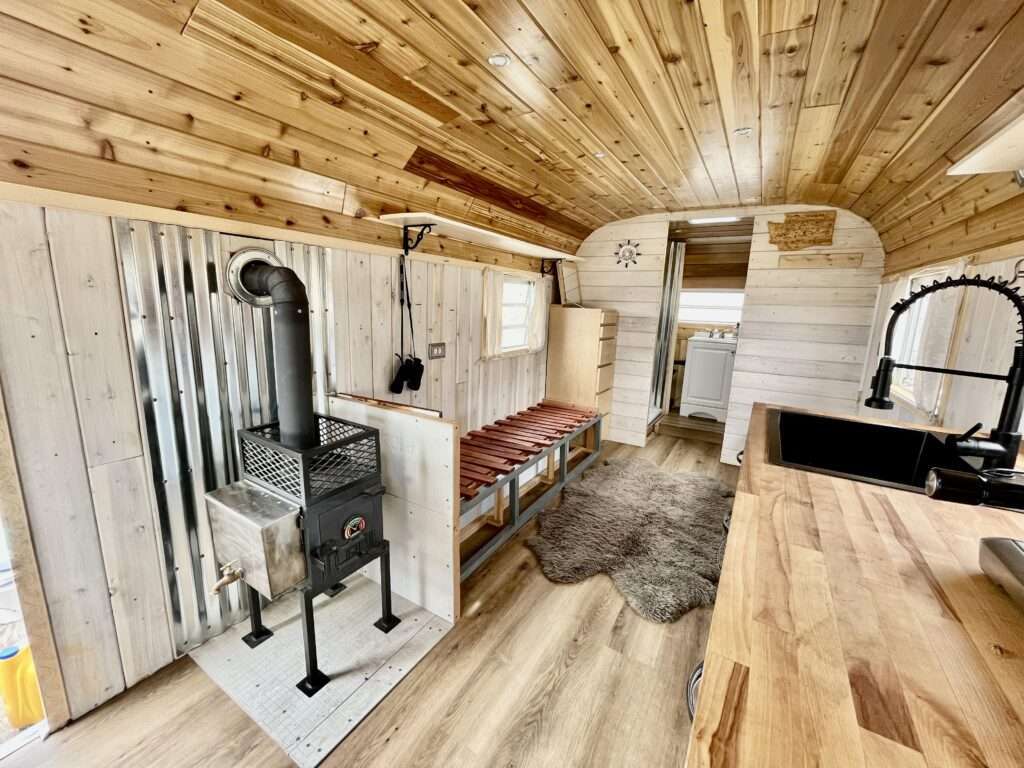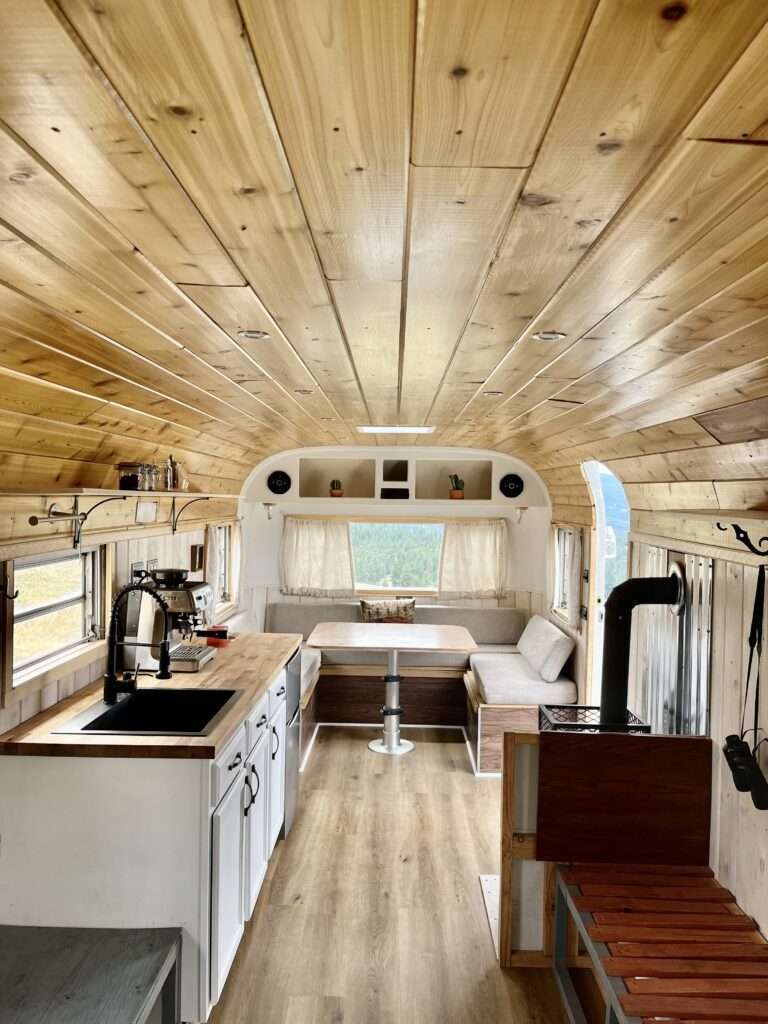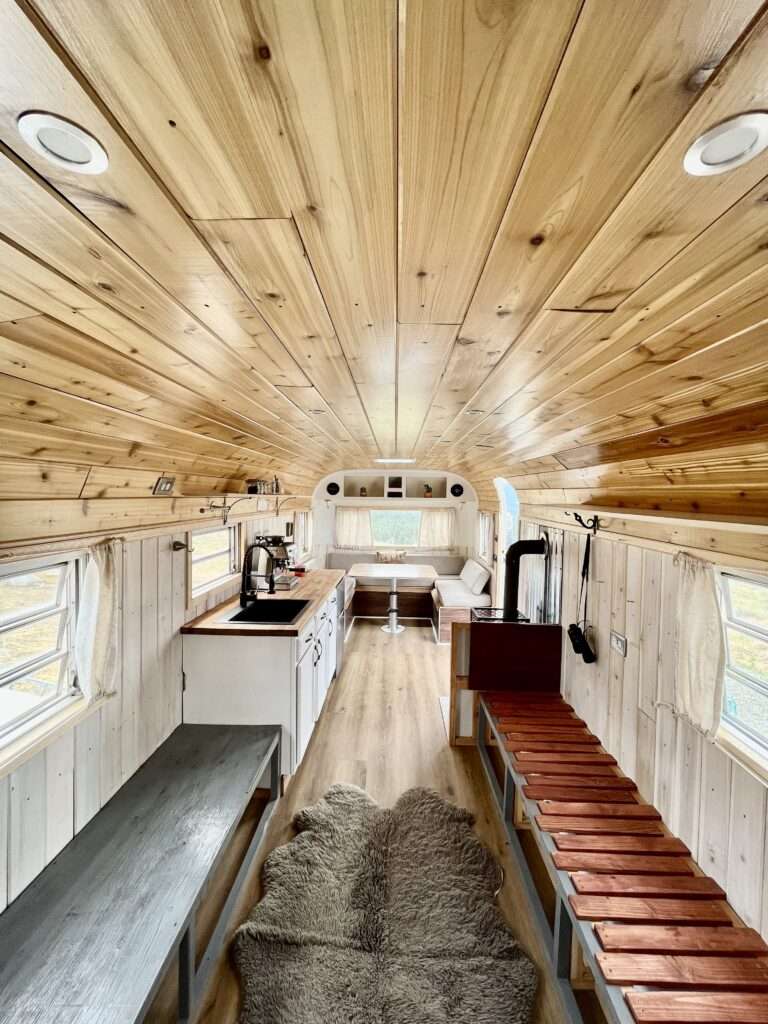 Bathroom in the back.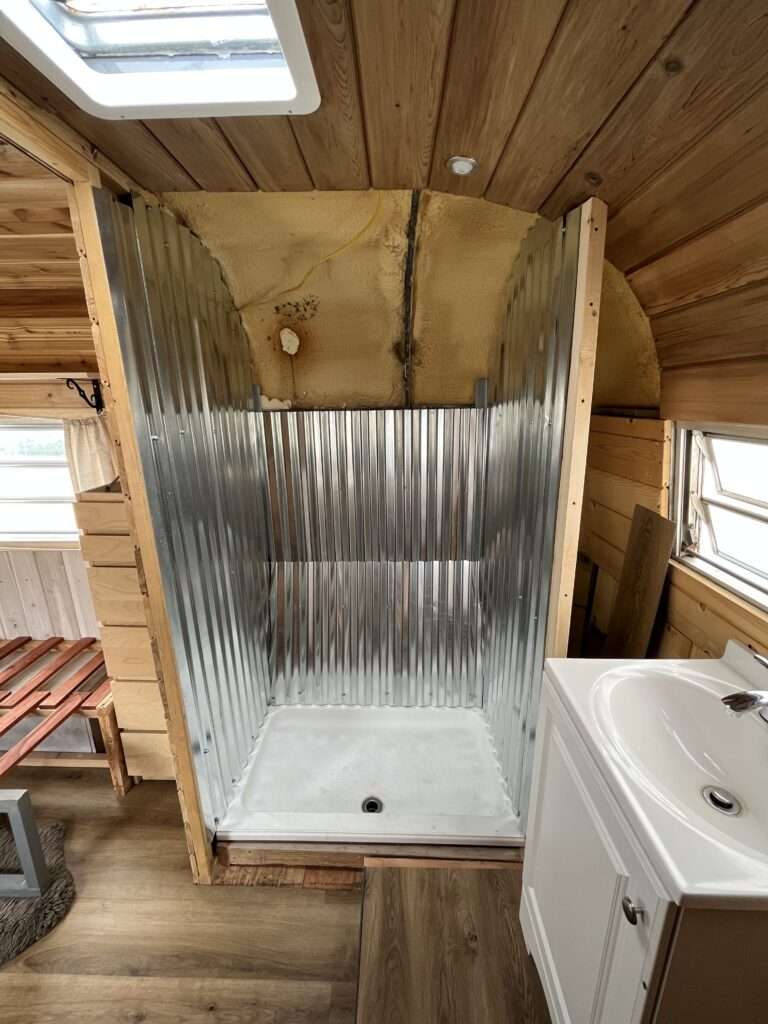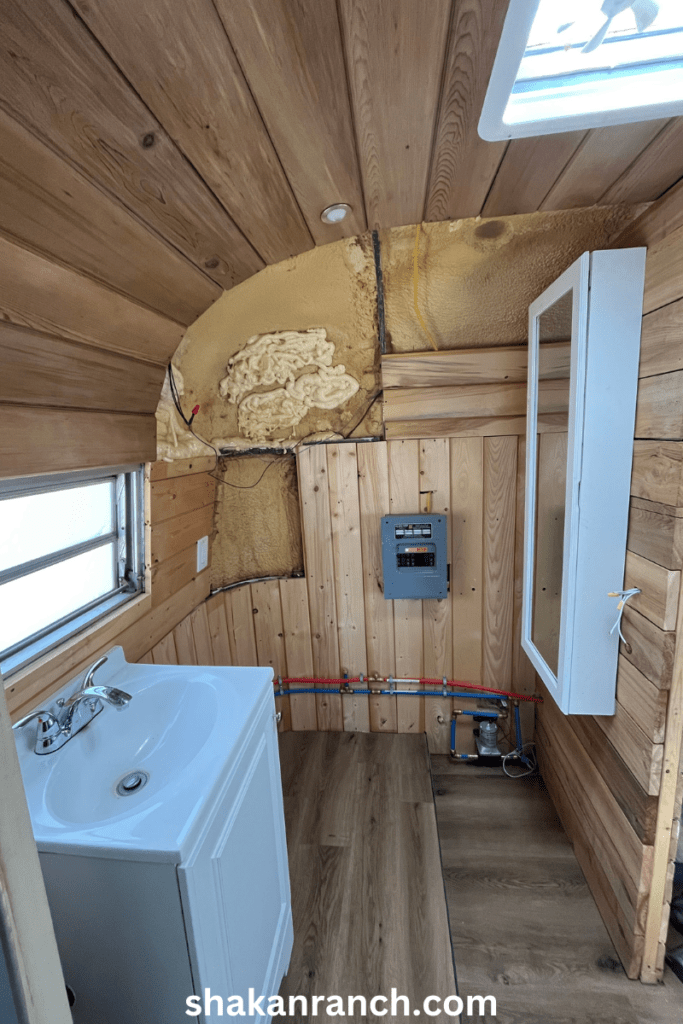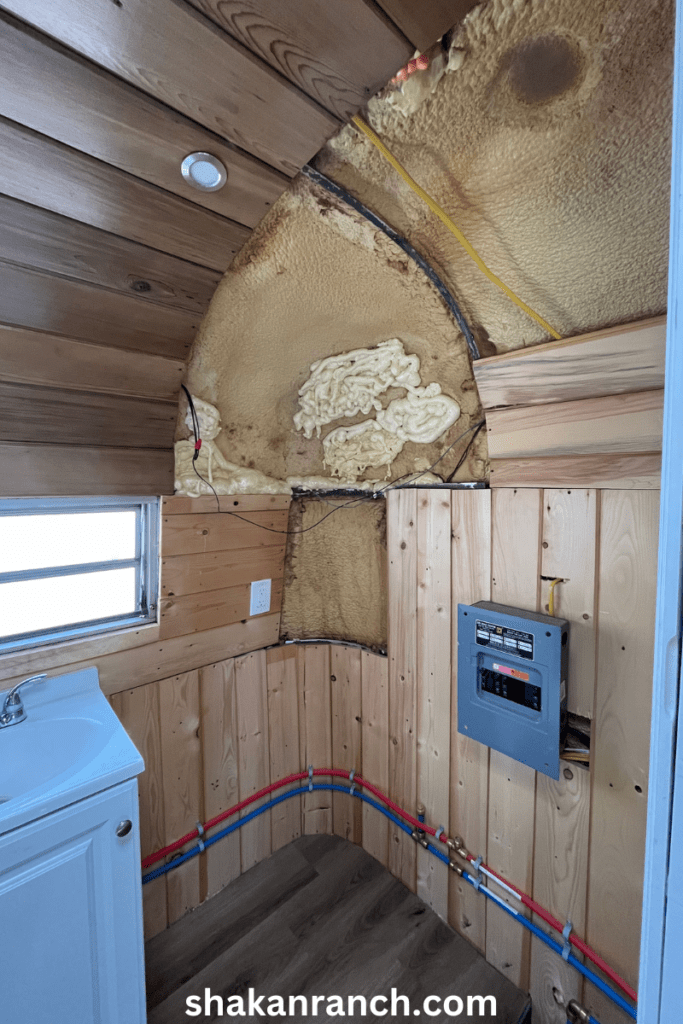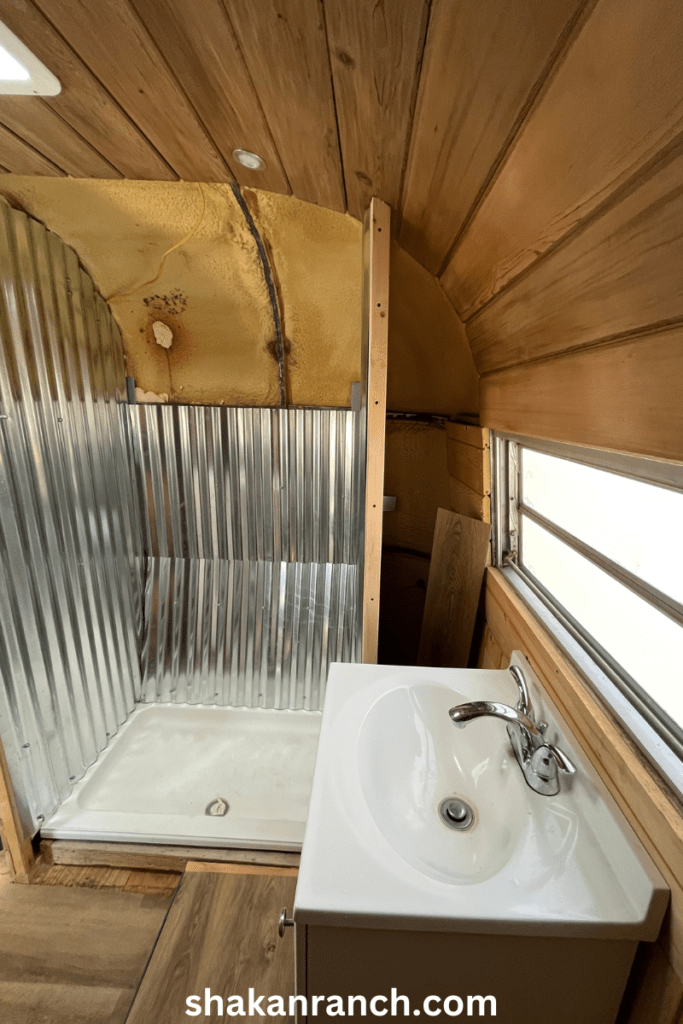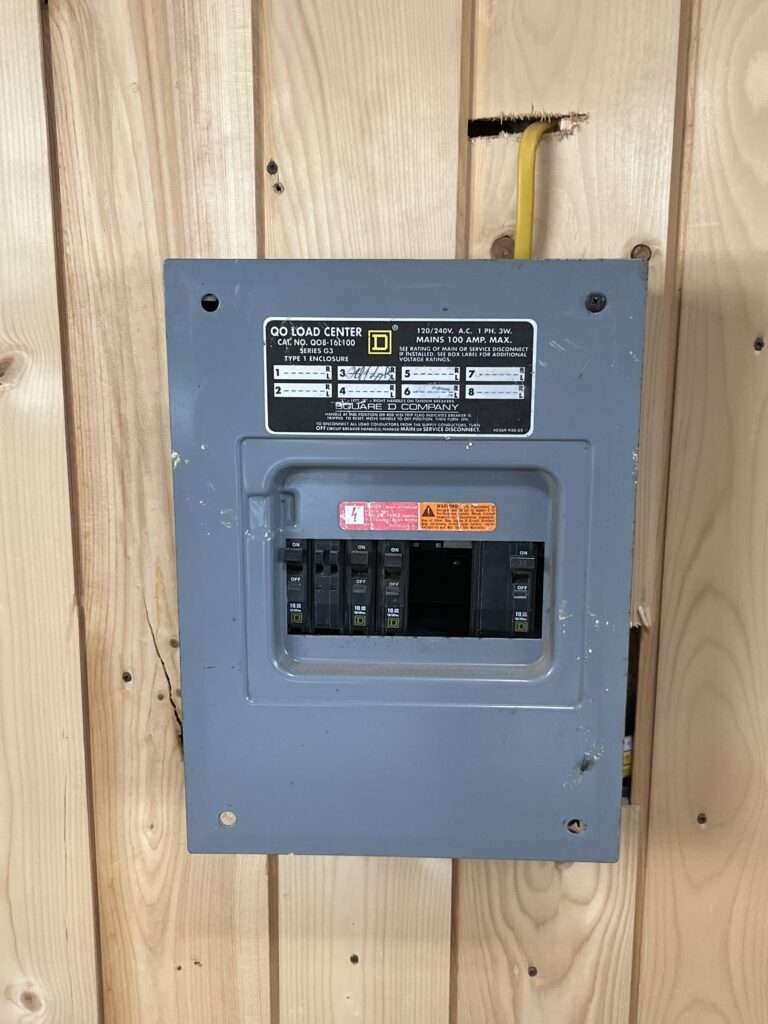 Shower not yet completed.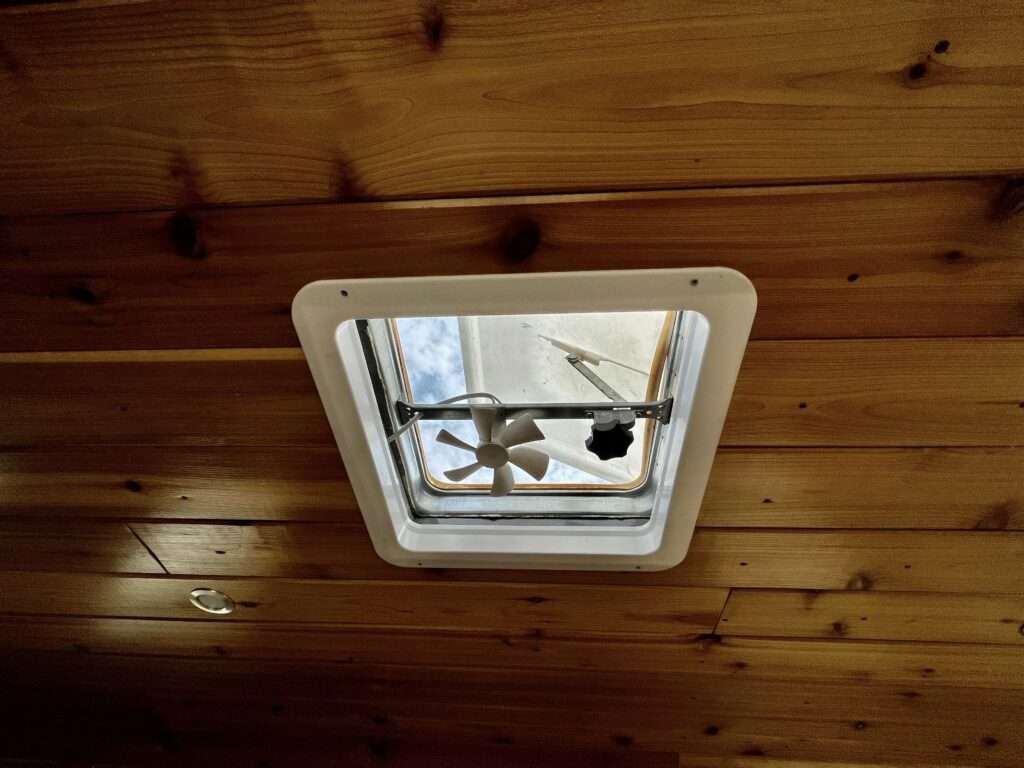 Fan and vent in the ceiling.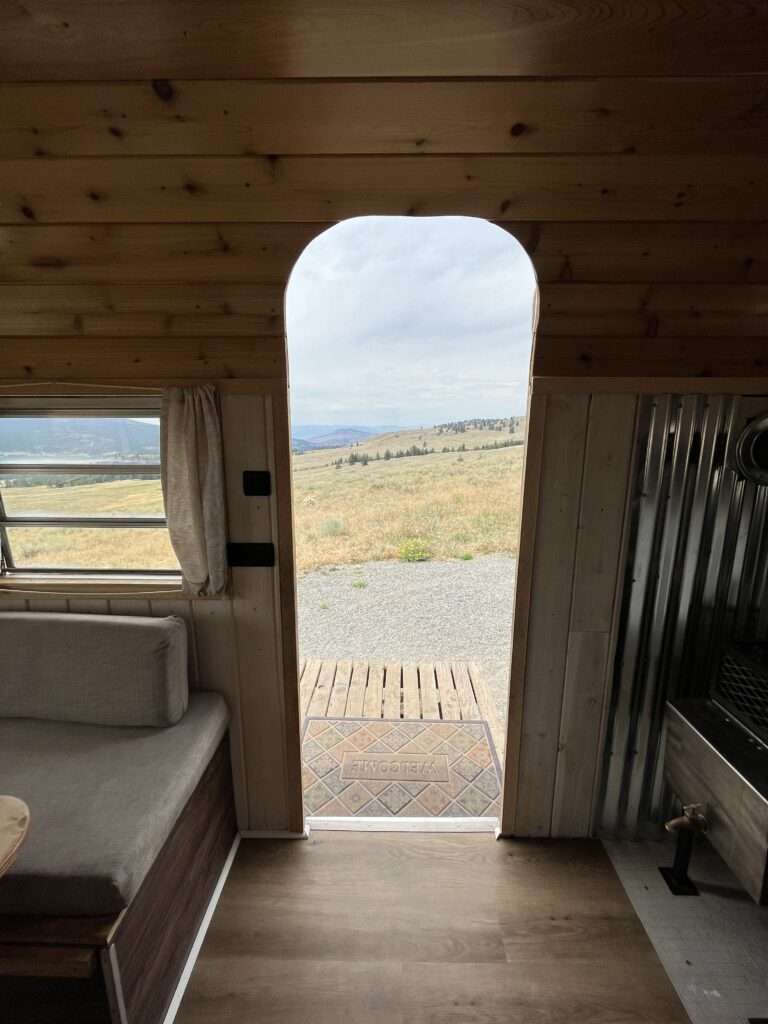 I love how everything has turned out. With this renovation we fell in love with remodeling trailers and bringing them back to life. We would love to keep this journey going with another trailer to remodel. Stay tuned. 
Follow us on IG to see our 1972 Vintage Travel Trailer Renovation streamline journey.