Are you living or planning to live off grid? Possibly try the RV life? Love traveling in your car? This VEVOR 12 Volt Refrigerator is a true game changer! It's versatile, efficient, and has precise temperature control. This advanced portable fridge/freezer has dual-zone functionality, app control, and multi-power compatibility, making it an indispensable companion for truckers, RV enthusiasts, boaters, and outdoor adventurers.
This post may contain affiliate or sponsored content.
Similar posts you may like:
Dual-Zone Cooling Power:
The standout feature of the VEVOR 12 Volt Refrigerator lies in its dual-zone cooling system. With independent temperature control for both compartments, you can customize the cooling conditions for different types of items. Whether you need to chill your beverages to perfection in one section while keeping frozen goods rock-solid in the other, this fridge freezer ensures your goods remain at their prime.
I like using both sides as a fridge and keep drinks and food at 30℉.
Efficiency and Eco-Friendly Cooling:
Operating at on eco mode (45 watts) and max mode (60 watts), this fridge ensures minimal energy consumption. With this level of efficiency, you can be confident that this refrigerator won't drain your power. You can be safe running the fridge at night time or winter with such low energy use.
Multi-Power Versatility:
Equipped with both 12/24V DC and 110-240V AC compatibility, this appliance can easily used in the car, in the rv, on the boat, or even with a solar generator. Whether you're on the road, at a campsite, or even at home, you can keep your items cool and fresh without worrying about power source limitations.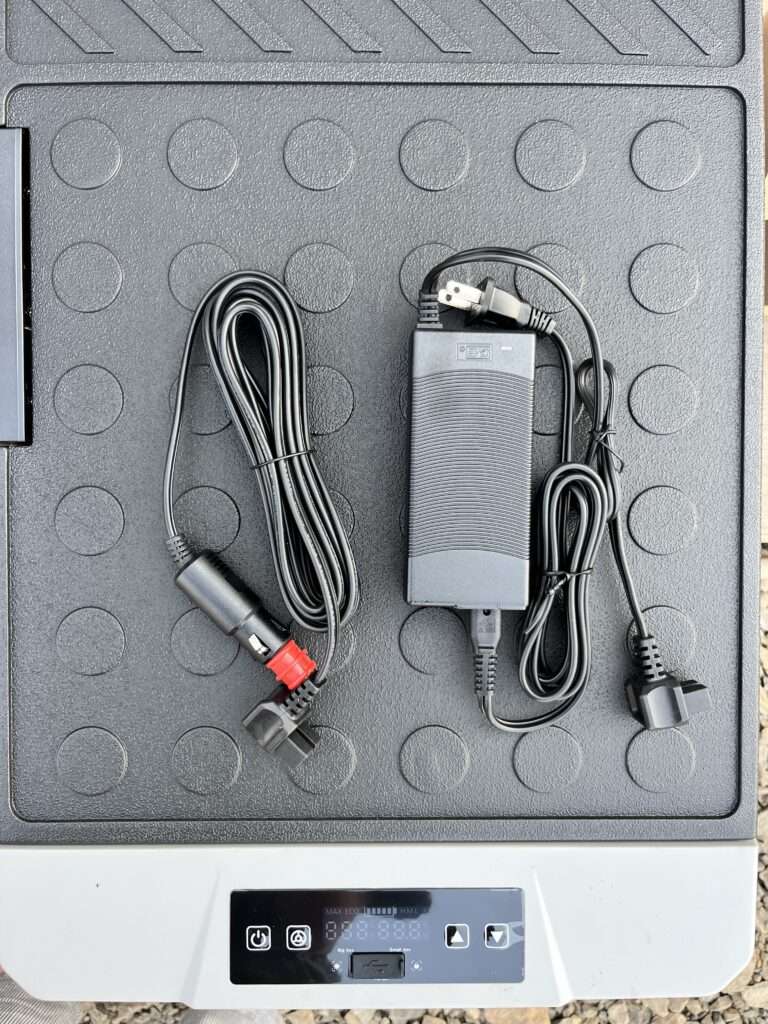 Sturdy Build and Portability:
Constructed with durability in mind, the VEVOR 12 Volt Refrigerator features a robust build that's built to withstand the rigors of outdoor use. Its integrated wheels further enhance its practicality, allowing you to effortlessly transport it across various terrains. Whether you're navigating a bustling campsite or maneuvering it into the back of your vehicle, this appliance adapts to your needs.
Quiet Operation:
A common concern with portable fridges is noise levels, particularly in quiet outdoor settings or within the confined space of a vehicle or RV. The VEVOR 40 Quart Refrigerator addresses this concern with its quiet compressor operation. You can enjoy the benefits of efficient cooling without the constant hum often associated with traditional cooling units.
Affordable:
Whether you're a frugal camper, an economical road tripper, or simply looking for efficient outdoor cooling without overspending, the VEVOR Refrigerator offers the perfect balance of functionality and affordability, making it an accessible choice for anyone seeking top-notch cooling solutions without breaking the bank.
Conclusion:
Ready to get rolling on your next outdoor adventures? VEVOR Car Refrigerator, 12 Volt Car Refrigerator Fridge, 40QT/38L Dual Zone Portable Freezer, -4℉-50℉ Adjustable Range, 12/24V DC and 100-240V AC Compressor Cooler for Outdoor, Camping, Travel, RV is your ticket to keeping things fresh wherever you go – camping, road trips, you name it. Say goodbye to warm drinks and melted ice cream! Get your own VEVOR Refrigerator now and enjoy cooling like never before.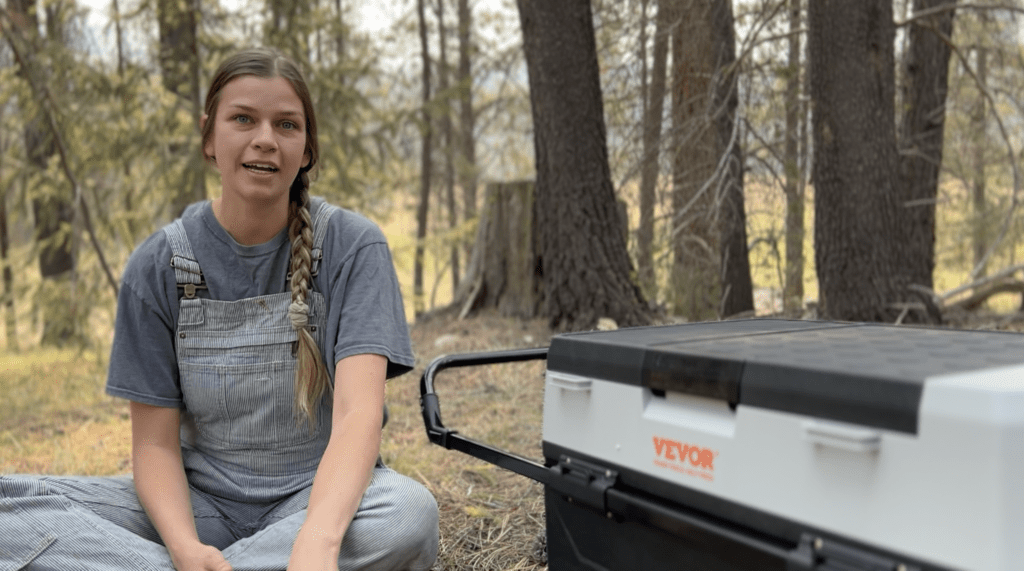 Coupon- Use VVSALE5 to get 5% OFF.